Discover the next place you can meet up with Alane to learn more about The Red Sun, Legends of Orkney, and BattleKasters! Watch this video to discover what fans and the creators are saying about this new wave in transmedia platforms and mobile gaming.
BattleKasting for Literacy
For the first time ever, BattleKasters will be played at schools and libraries across the country. The game, based on Alane Adams' middle-grade fantasy book series The Legends of Orkney, allows kids and adults to interact with characters from the book series and get excited about reading. Here's what people are saying  and where we're playing!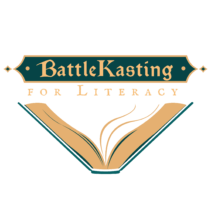 Announcing the 2016 BattleKasters Tour – coming to a city near you!
We are excited to announce the launch of the 2016 BattleKasters Tour. BattleKasters will be coming to libraries and schools all across the country to host live, interactive game play based on the Legends of Orkney series of books by Alane Adams. Current cities on the tour include Anaheim, Orange, Philadelphia, New York City, Boston, Chicago, Seattle and Orlando. Stay tuned for our official events calendar, coming soon!

American Libraries Magazine recognizes BattleKasters
American Libraries Magazine highlighted Lexington Public Library's use of BattleKasters as an "innovative summer reading program" in their recent article "How to Get Teens in the Library this Summer."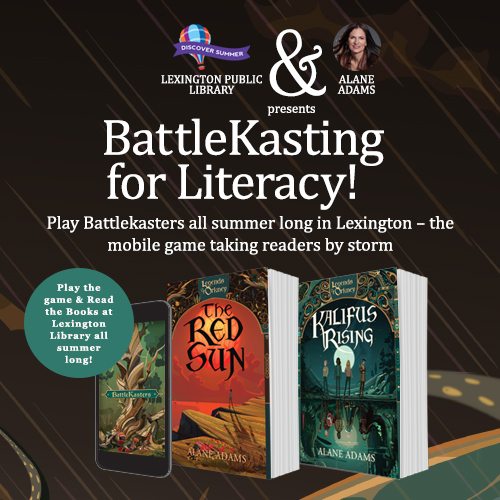 BattleKasting for Literacy Lexington
Lexington is turning into a live game board all summer long by participating in BattleKasting for Literacy! Lexington Public Library is teaming up with Alane to expand their Discover Summer reading program by offering points for reading, playing BattleKasters, engaging on social media and attending library programs. BattleKasters game installments will be featured at the following locations continuously during the summer months:
Champs Entertainment Center, 297 Ruccio Way, Lexington, KY 40503
The Morris Book Shop, 882 East High Street, Lexington, KY 40502
Lexington Public Library – Eastside Branch, 3000 Blake James Drive, Lexington, KY 40509
Alane will also discuss the inherent power of literacy with students and faculty of Bryan Station Middle School, Fayette Regional Juvenile Detention Center, Leestown Middle School and Lexington Traditional Magnet School.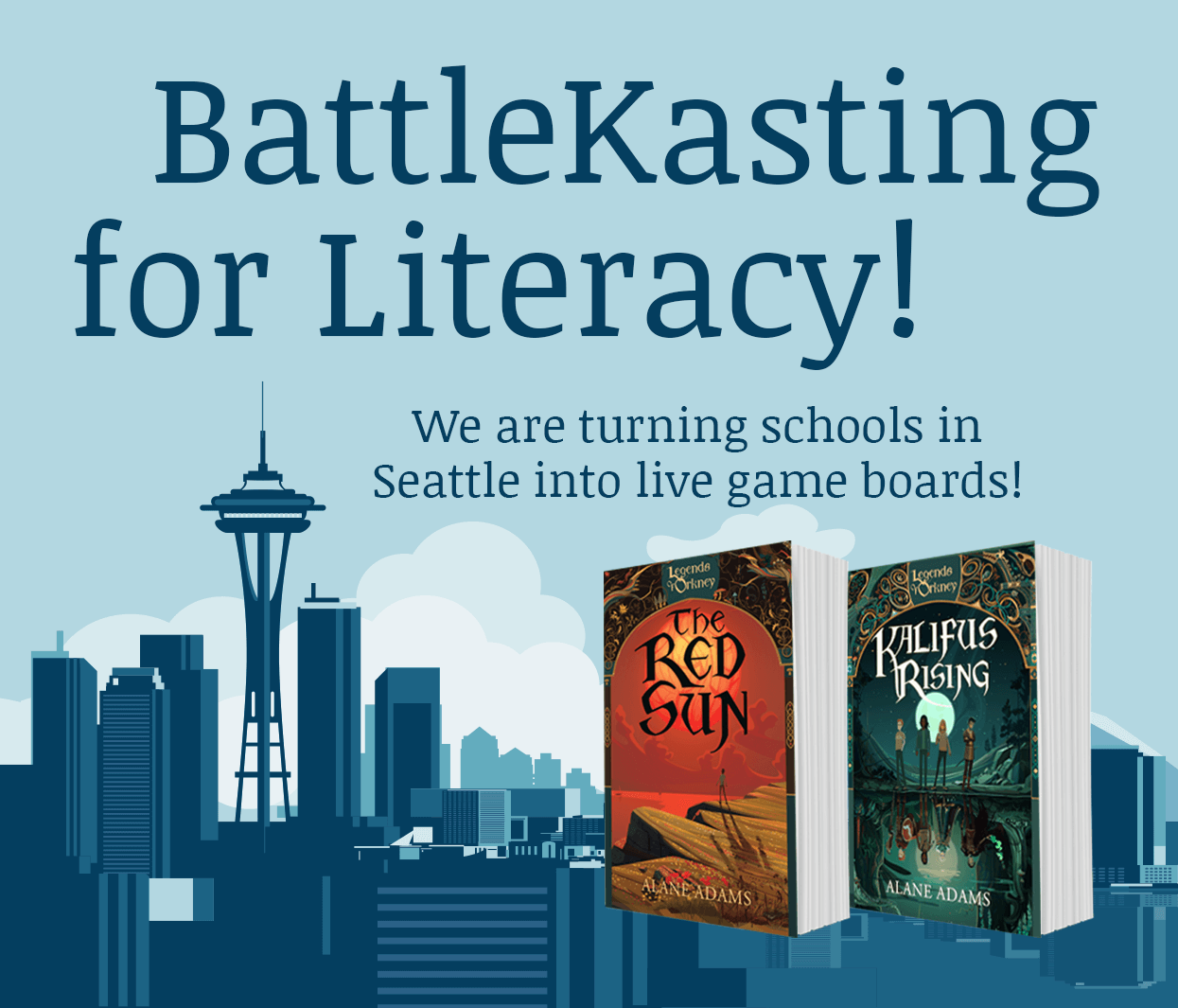 BattleKasting for Literacy Seattle
In February and March we visited five schools and local bookstores, bringing BattleKasters to the Pacific Northwest!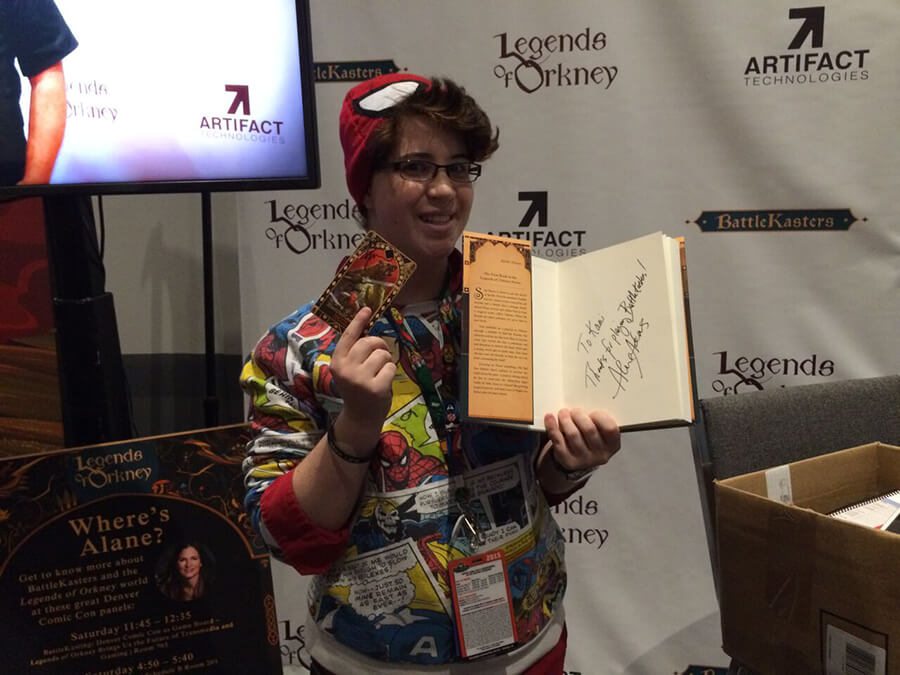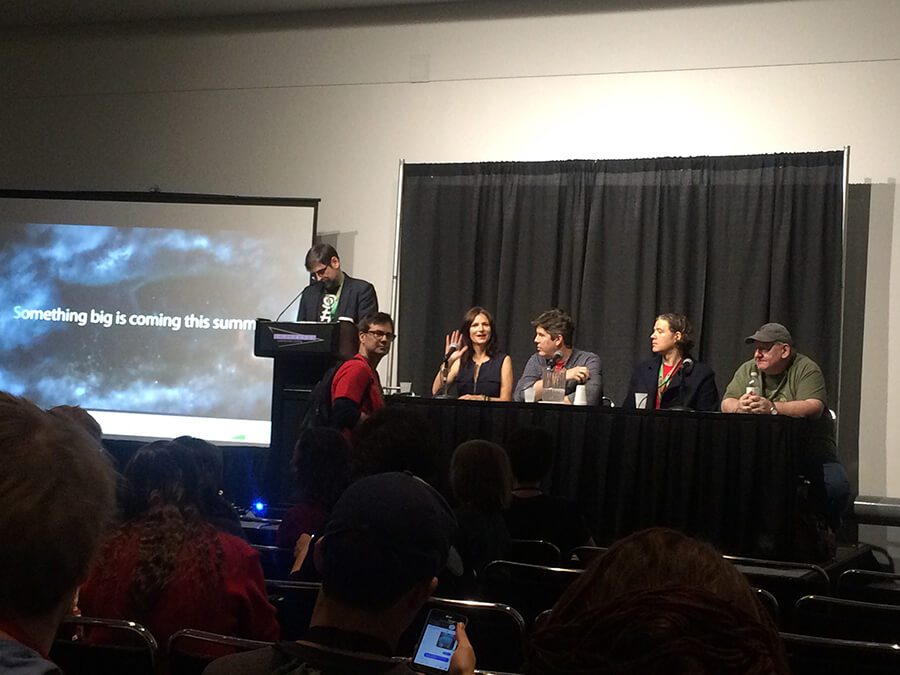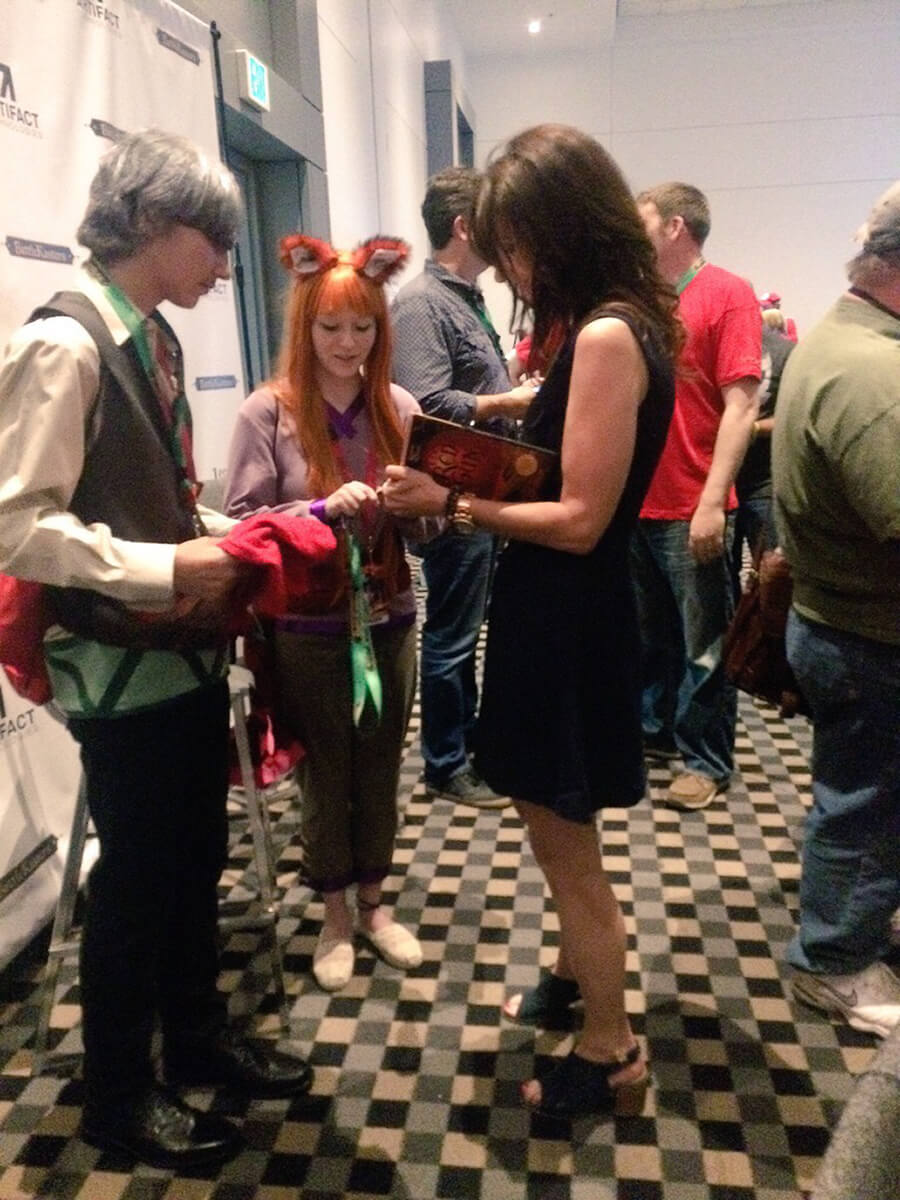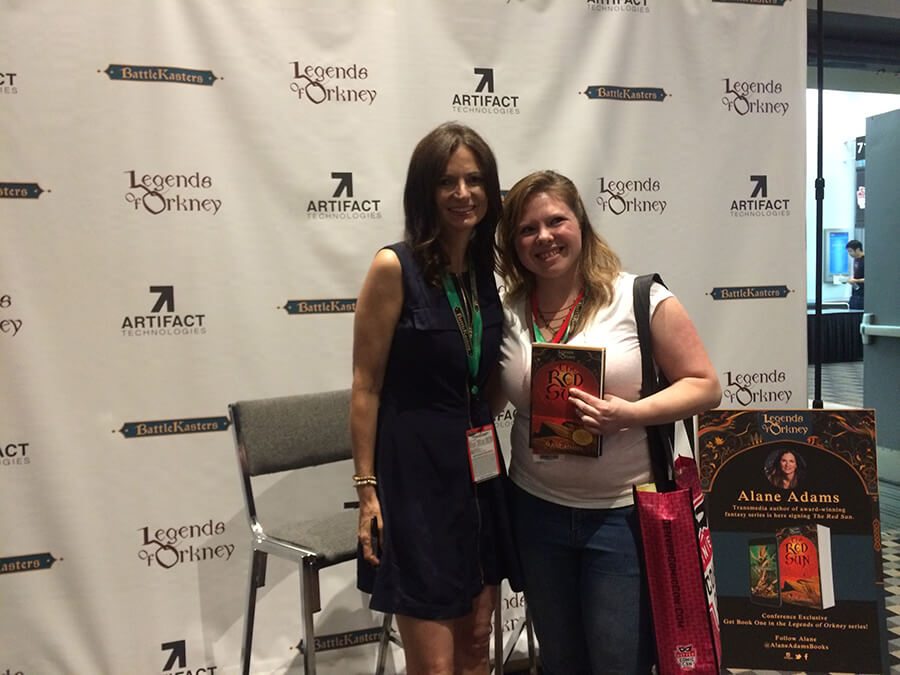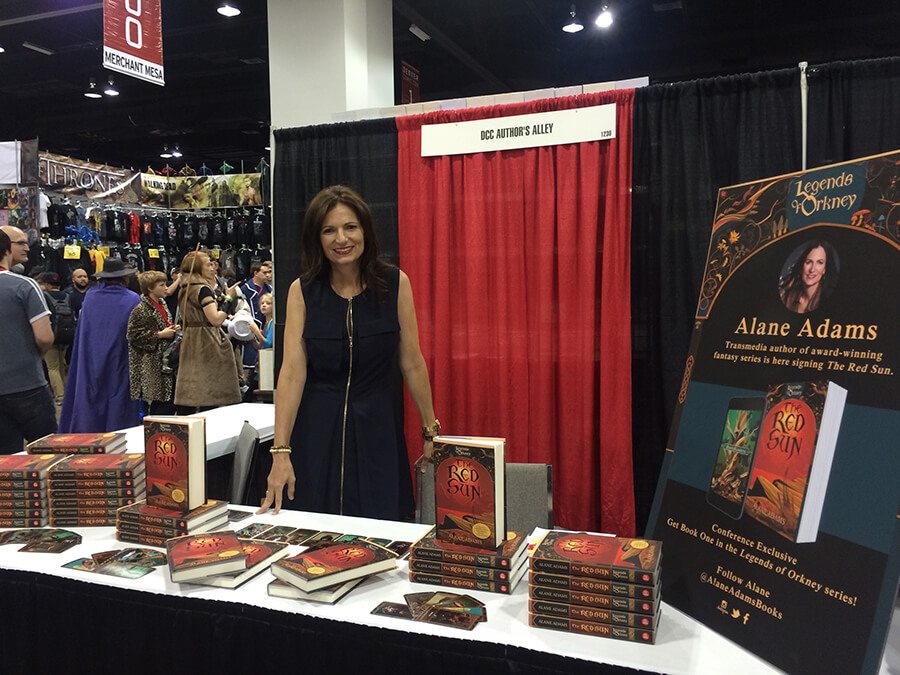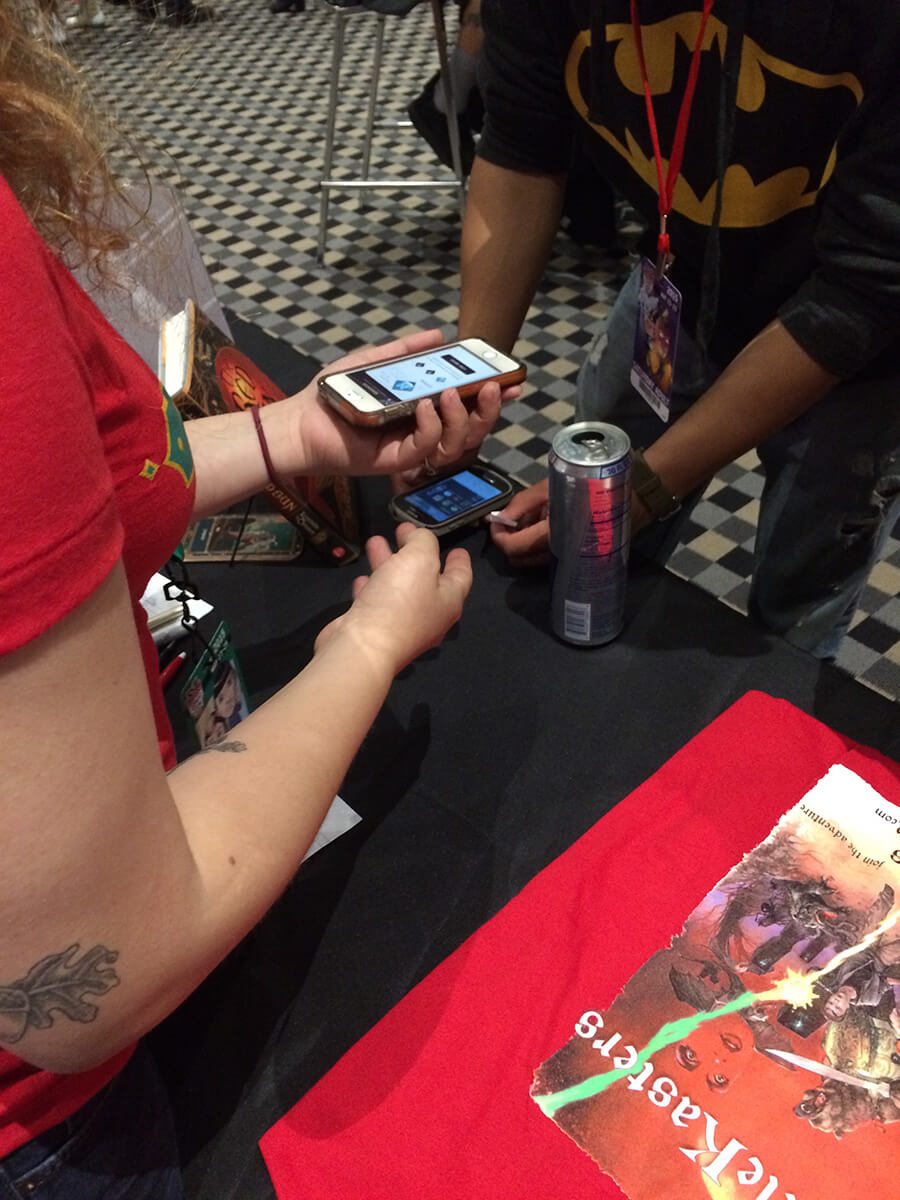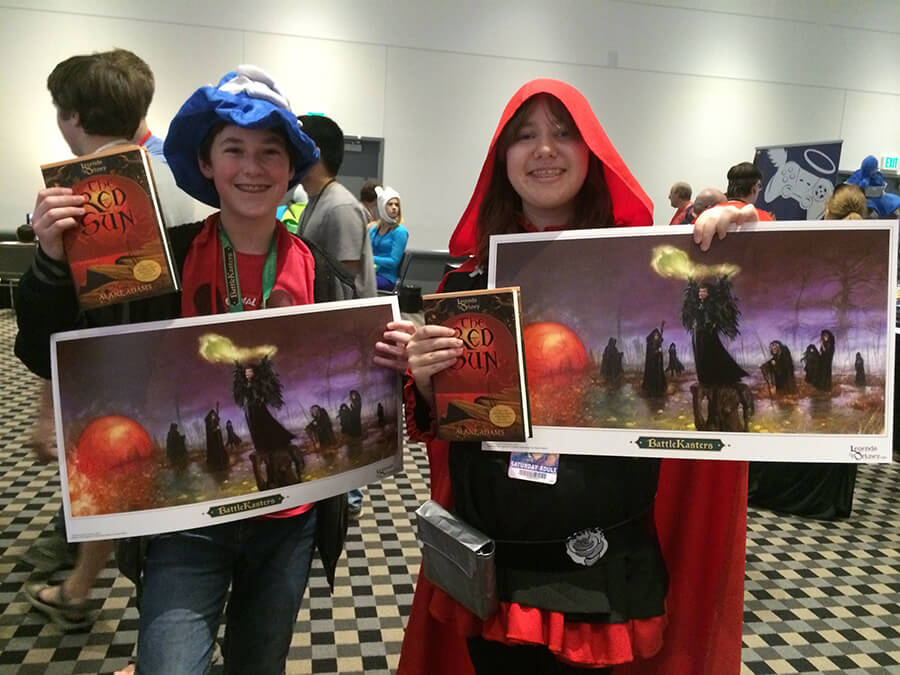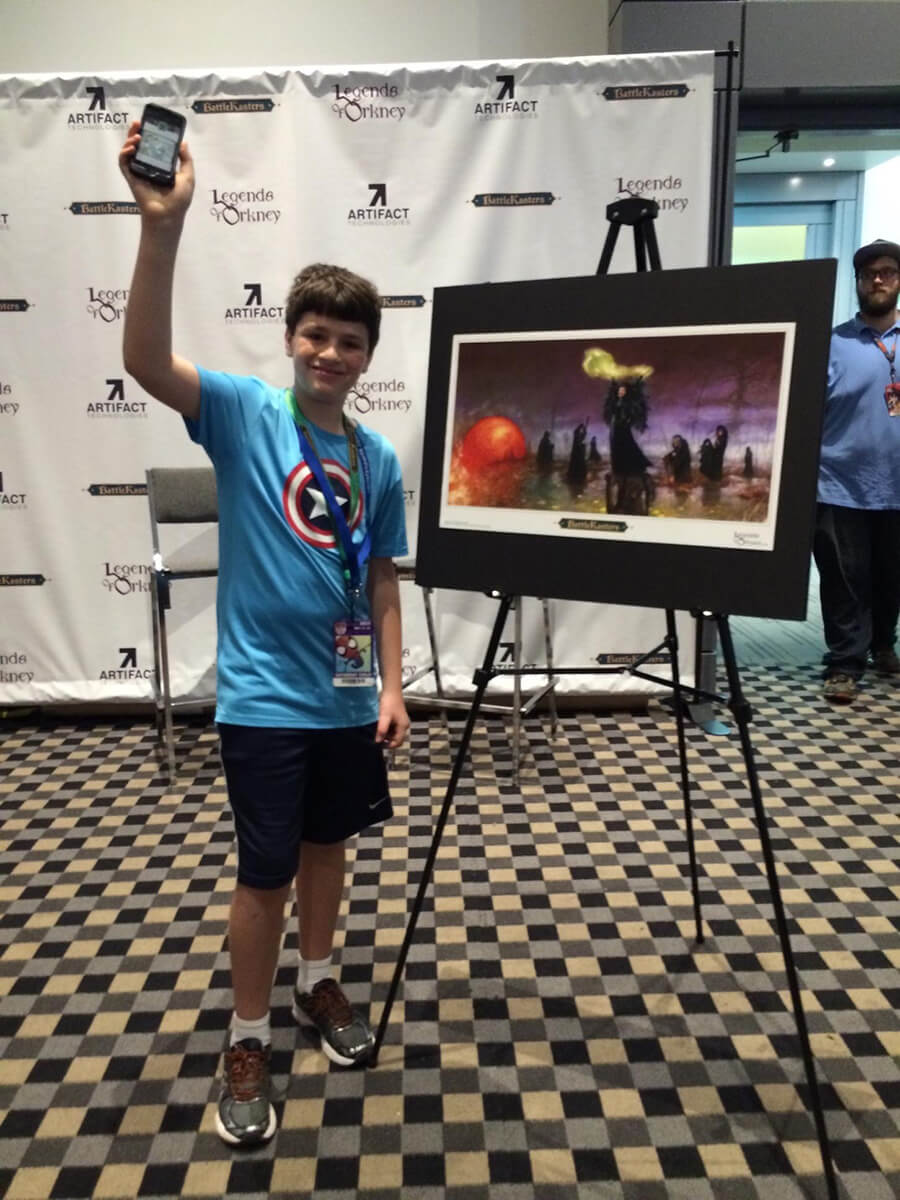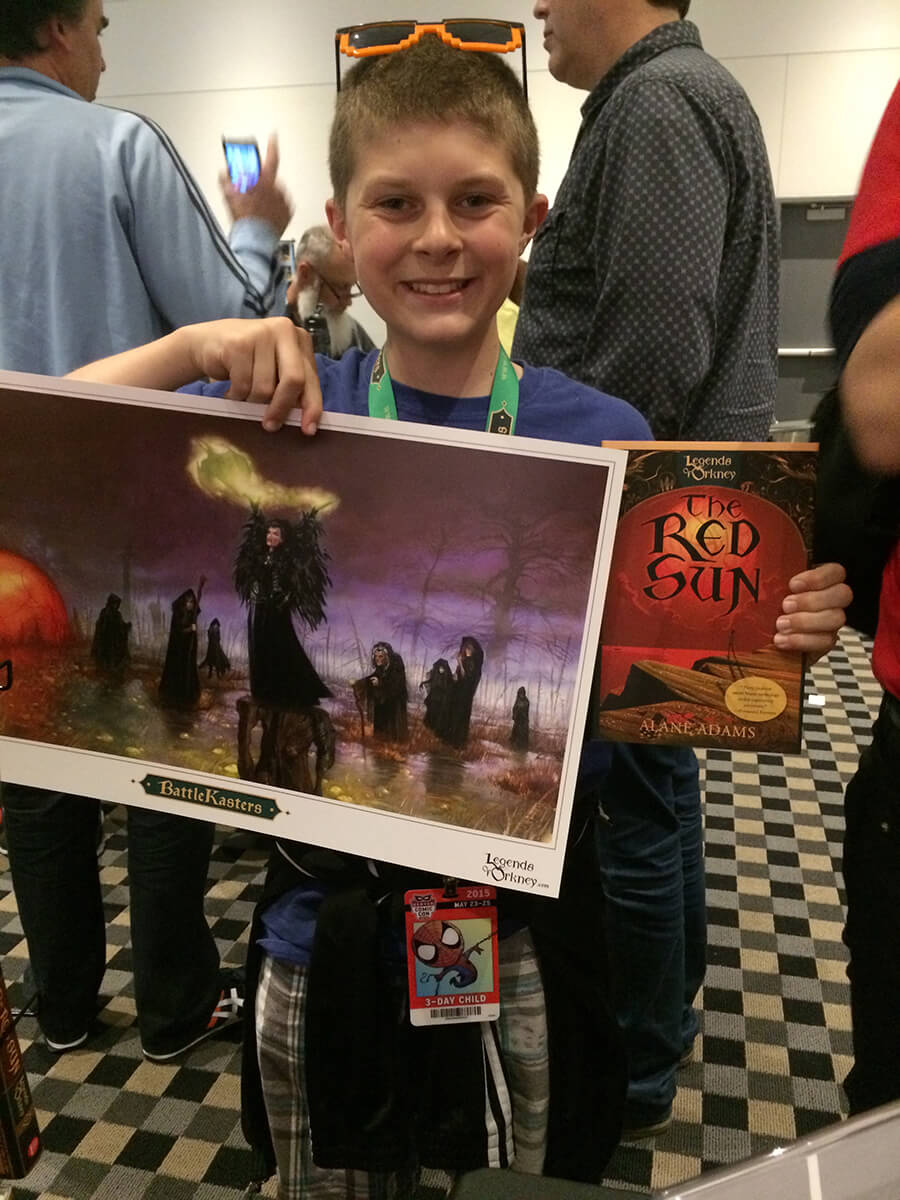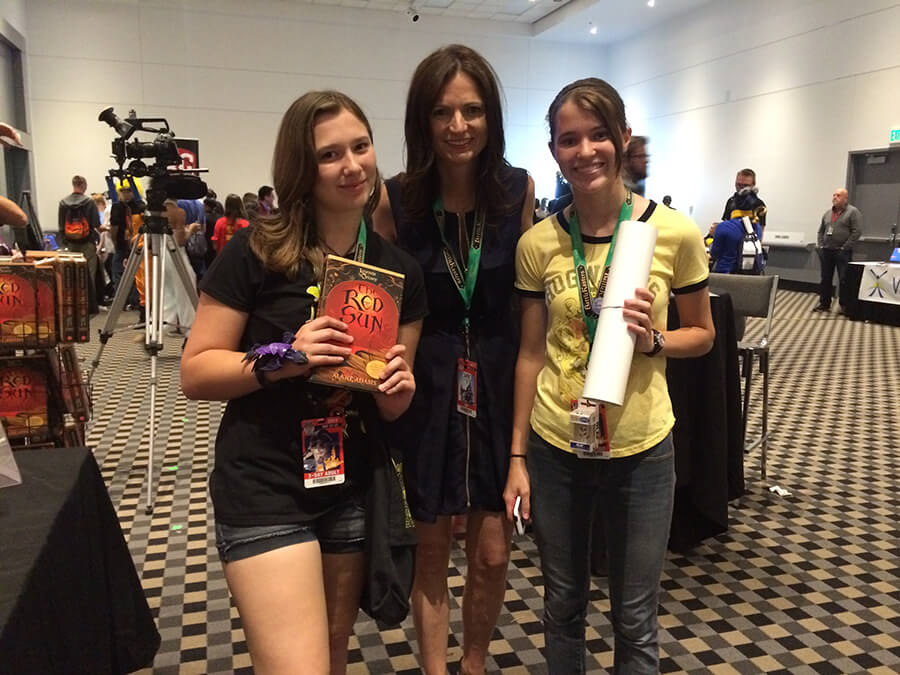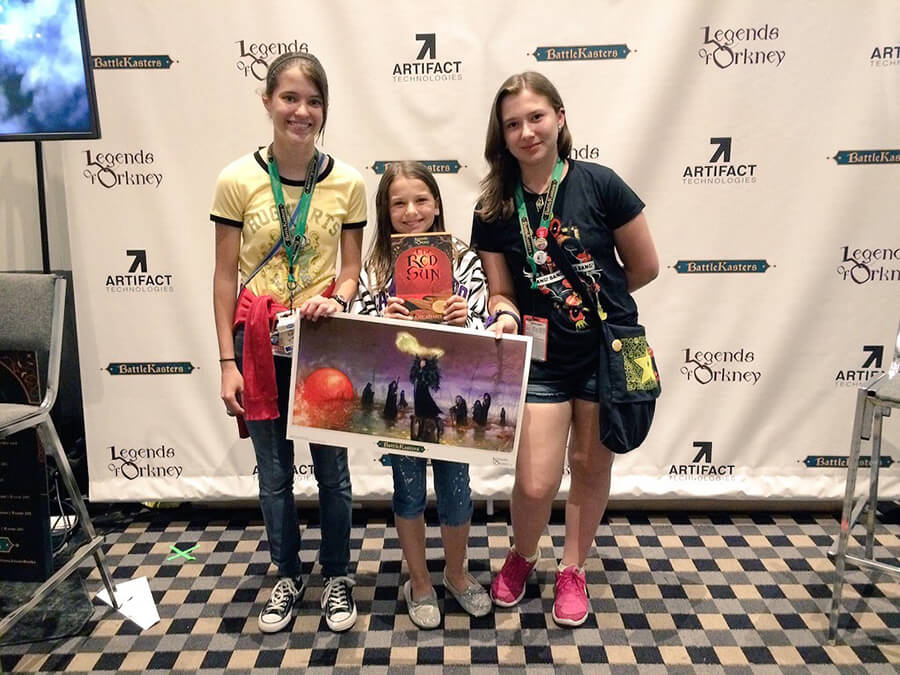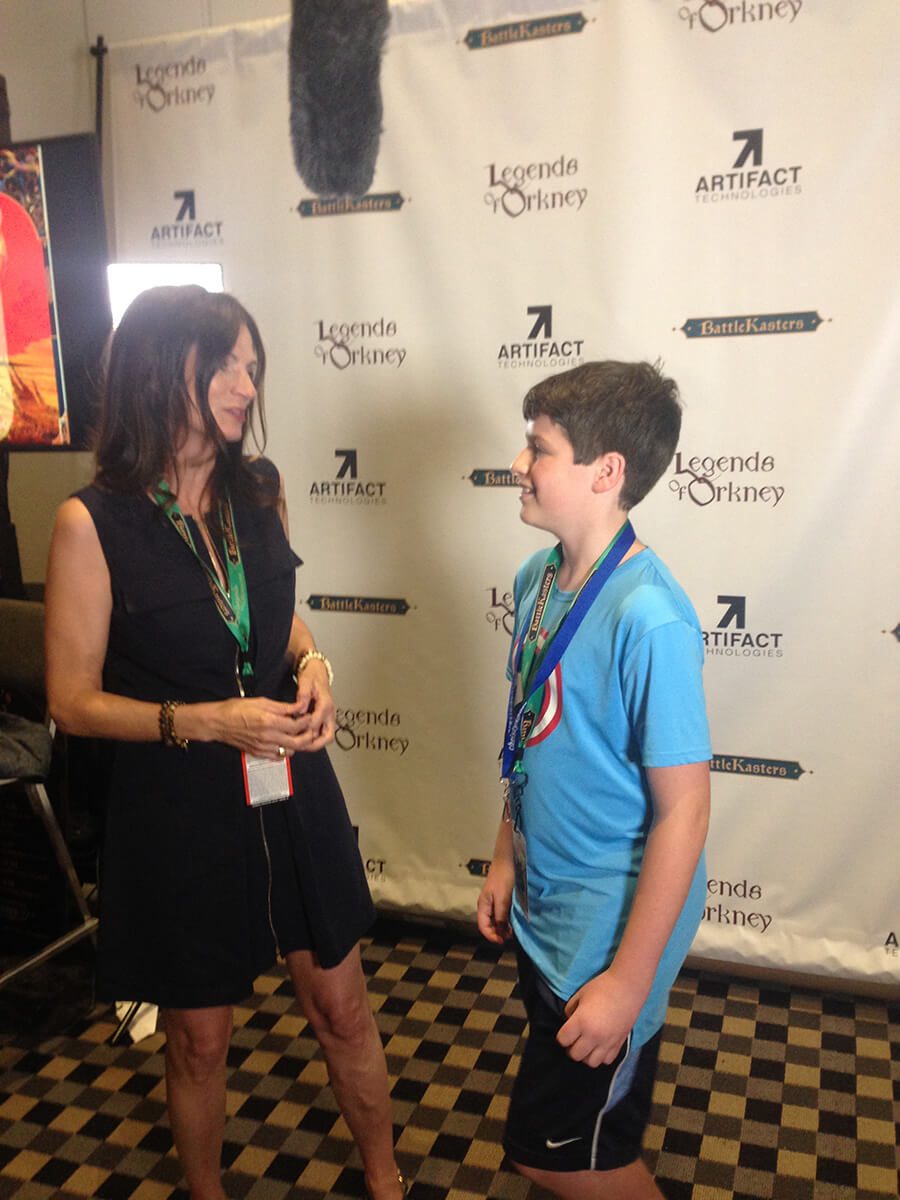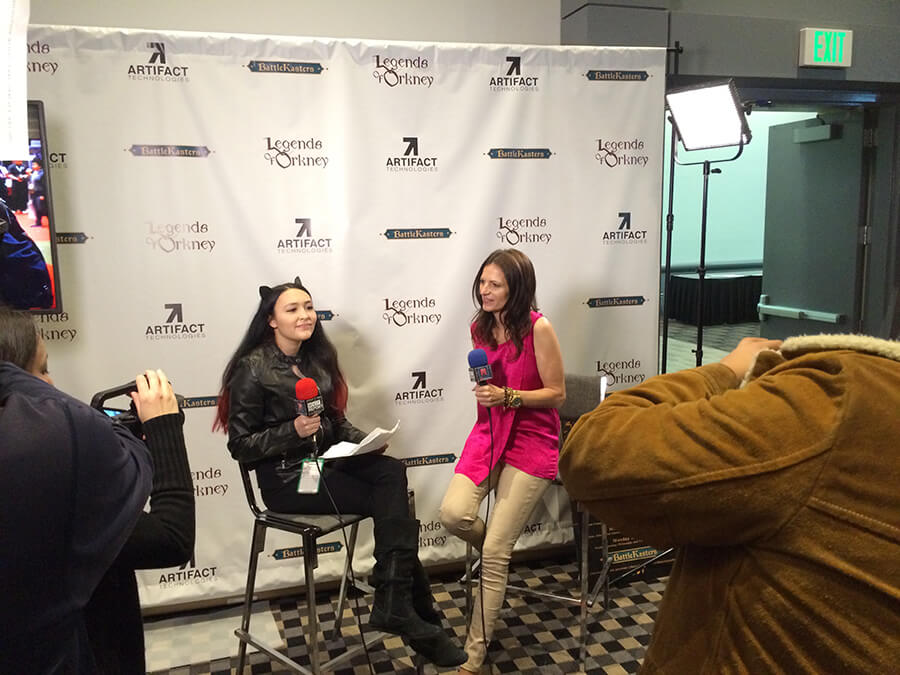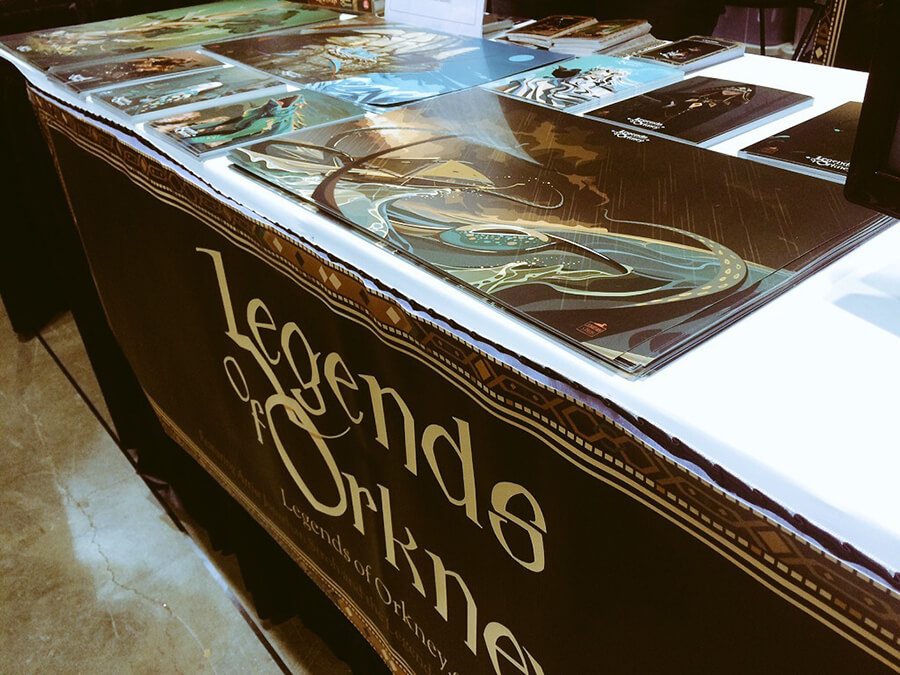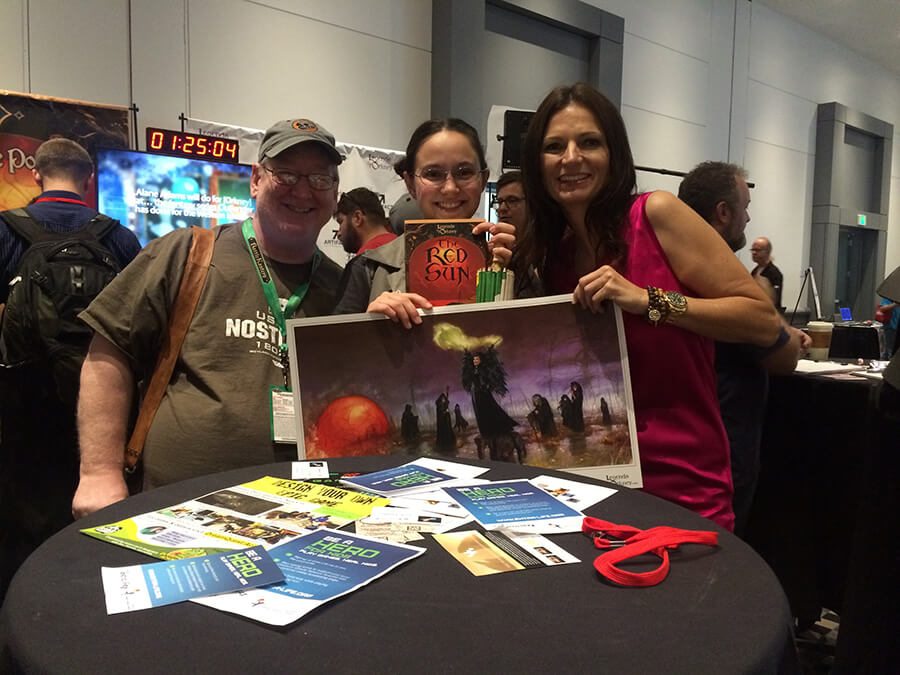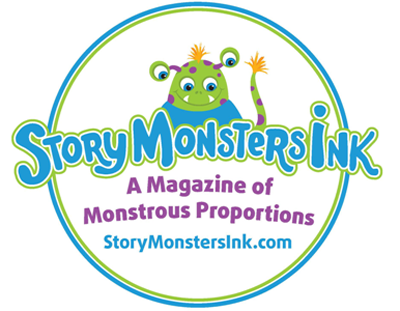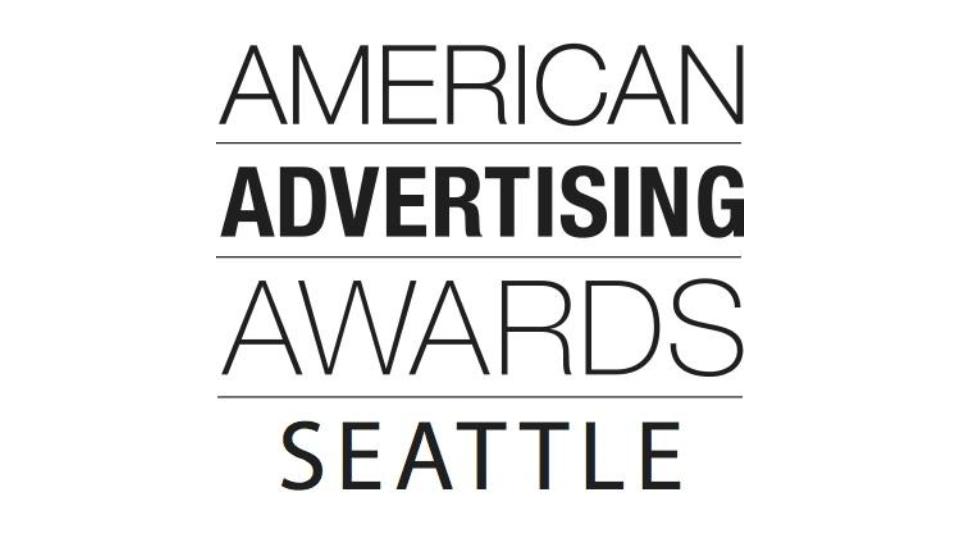 BattleKasters wins four Silver Addys
BattleKasters won four Silver ADDY Awards at the 2016 Seattle American Advertising Awards in the following categories:
Digital Creative Technology, Innovative Use of Interactive / Technology
Digital Creative Technology, Mobile Interaction
Digital Creative Technology, GPS & Location Technology
Apps, Games

DDO Players
BattleKasters is a spell-casting adventure being played at fancons across the United States. A downloadable mobile game, BattleKasters is an extension of Alane Adams' Legends of Orkney™ book series. It turns live events into dynamic game boards, allowing questing players to collect digital trading cards and cast magic spells that literally change the state of the game for everyone playing. Fantasy illustrator Dave Dorman, best known for his Star Wars artwork, has created original art for BattleKasters, which players of the game can win. Learn More

Fox 59 – Live morning coverage
"BattleKasters" will donate $2 dollars for every game download and they've already promised $2,500 to the foundation so far. Learn More

WISHTV
INDIANAPOLIS (WISH) – Among the thousands of gamers attending Gen Con 2015 are more and more educators.
A growing number of teachers, curriculum creators and librarians are researching how to incorporate games into programs designed for students.
A series of seminars associated with Gen Con sold out this year with 600 attendees.
Beth Pital, a librarian in the Indianapolis Marion County Public Library system, attended the seminars as well as Gen Con on Friday.
She spent the day researching and purchasing games that could expand a student's learning potential by utilizing reading and math skills.
"There's always something new and you never know what's out there," Pital said. "People have fun when they play games. It puts students in a good mood, so they're more likely to learn more." Learn More

World News Network
Alane Adams and The Indianapolis Public Library Foundation Issue $5,000 "BattleKasting for Literacy" Challenge at Gen Con Adventure Book Series Author Hosts Reading Event at Central Library, Invites Gen Con Attendees to Play Free Mobile Game to Raise Money for Indianapolis Public Libraries. Learn More