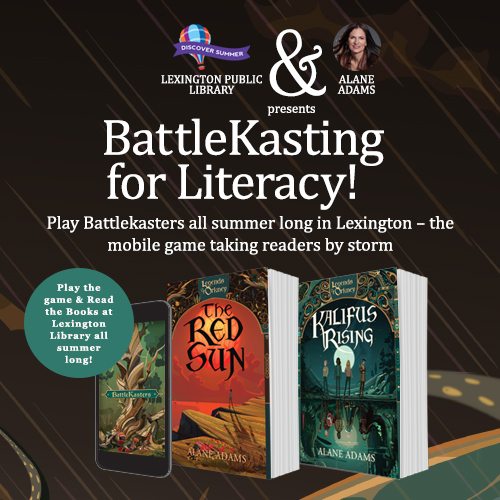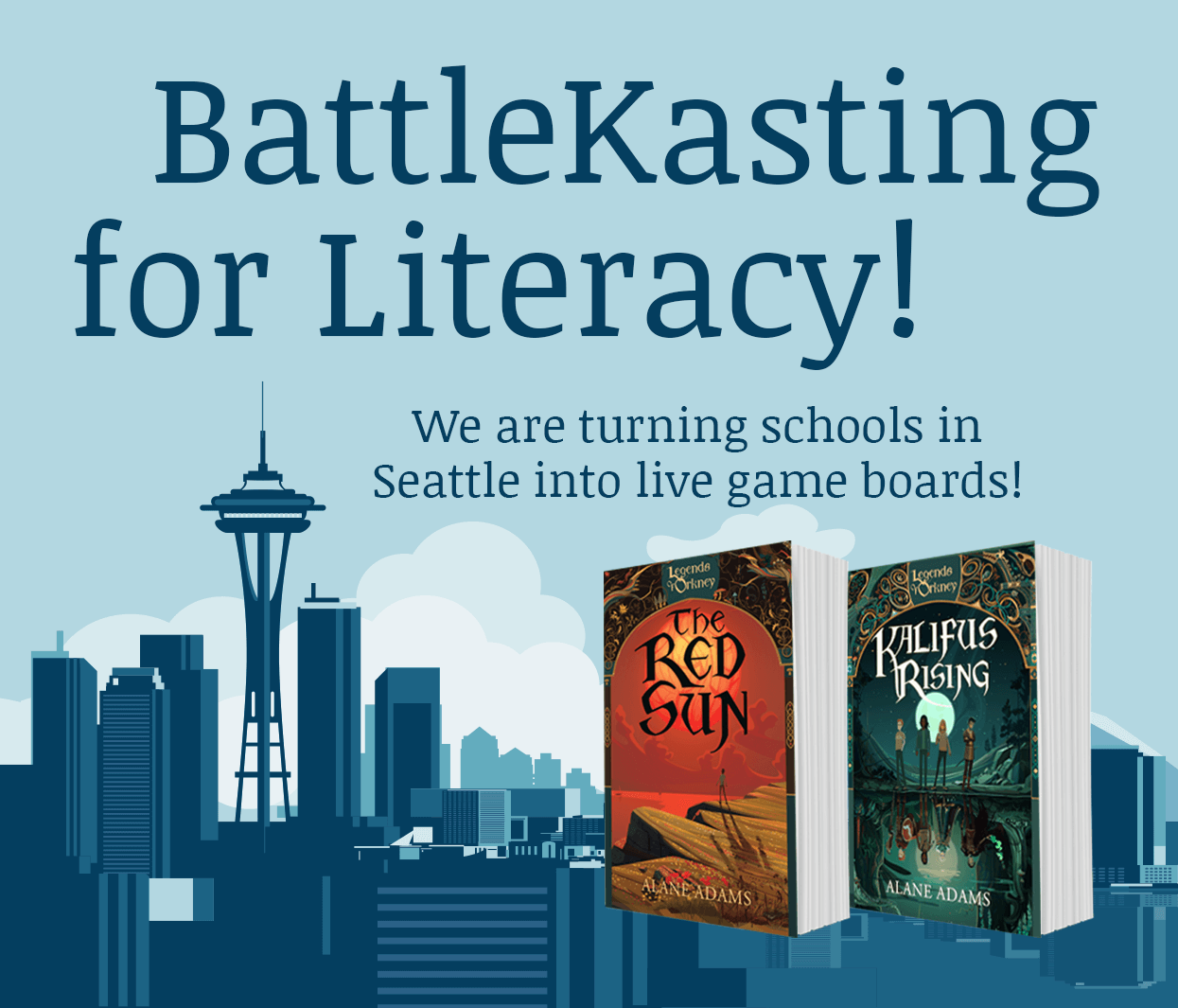 BattleKasting for Literacy
For the first time ever, BattleKasters will be played at schools and libraries across the country. The game, based on Alane Adams' middle-grade fantasy book series The Legends of Orkney, allows kids and adults to interact with characters from the book series and get excited about reading.
Issaquah School District will be the first to take part in this exciting new live gaming opportunity. BattleKasters uses location-based technology to transform school campuses into virtual game boards. Students will have the opportunity to meet the author and play BattleKasters in their very own school.
During Summer 2016, BattleKasters will also be available for live game-play at Lexington Public Library. The library is teaming up with Alane to expand their Discover Summer reading program by offering points for reading, playing BattleKasters, engaging on social media and attending library programs. BattleKasters game installments will be featured at the following locations continuously during the summer months:
Champs Entertainment Center, 297 Ruccio Way, Lexington, KY 40503
The Morris Book Shop, 882 East High Street, Lexington, KY 40502
Lexington Public Library – Eastside Branch, 3000 Blake James Drive, Lexington, KY 40509
Learn more about BattleKasters in Lexington>>
The Red Sun, the first book in the Legends of Orkney series, is also available to be taught in schools. The Red Sun Curriculum gives teachers and librarians the opportunity to introduce an exciting new modern fantasy series to students while staying in line with national reading standards.
"As a literacy champion and author, my challenge is to create and deliver stories in a variety of formats that will challenge and trigger peoples' imaginations and hopefully convince them to sit down long enough to read a book cover to cover." says Adams.
Follow Alane on Facebook and Twitter and be the first to know about upcoming events!
If you would like Alane to visit your school or library and speak about the importance of reading and why she is so passionate about literacy, please contact lauri@riseupfoundation.org.